RCRM ACADEMY
Business Coaching & Mentorship
My desire to mentor other working artists at all experience levels came as a result of the overwhelm and uncertainty I experienced trying to build my own beauty business. I had to figure out a lot on my own.
As a result I made a lot of painful and costly mistakes.
Being in business for yourself takes work and I'm on a mission to help MORE beauty industry professionals connect the dots to make your beauty business all it can be – a purposeful AND profitable service-based business you adore.
If you're ready to create meaningful results for your art and work while growing a sustainable business you can bank on, check out my courses and coaching.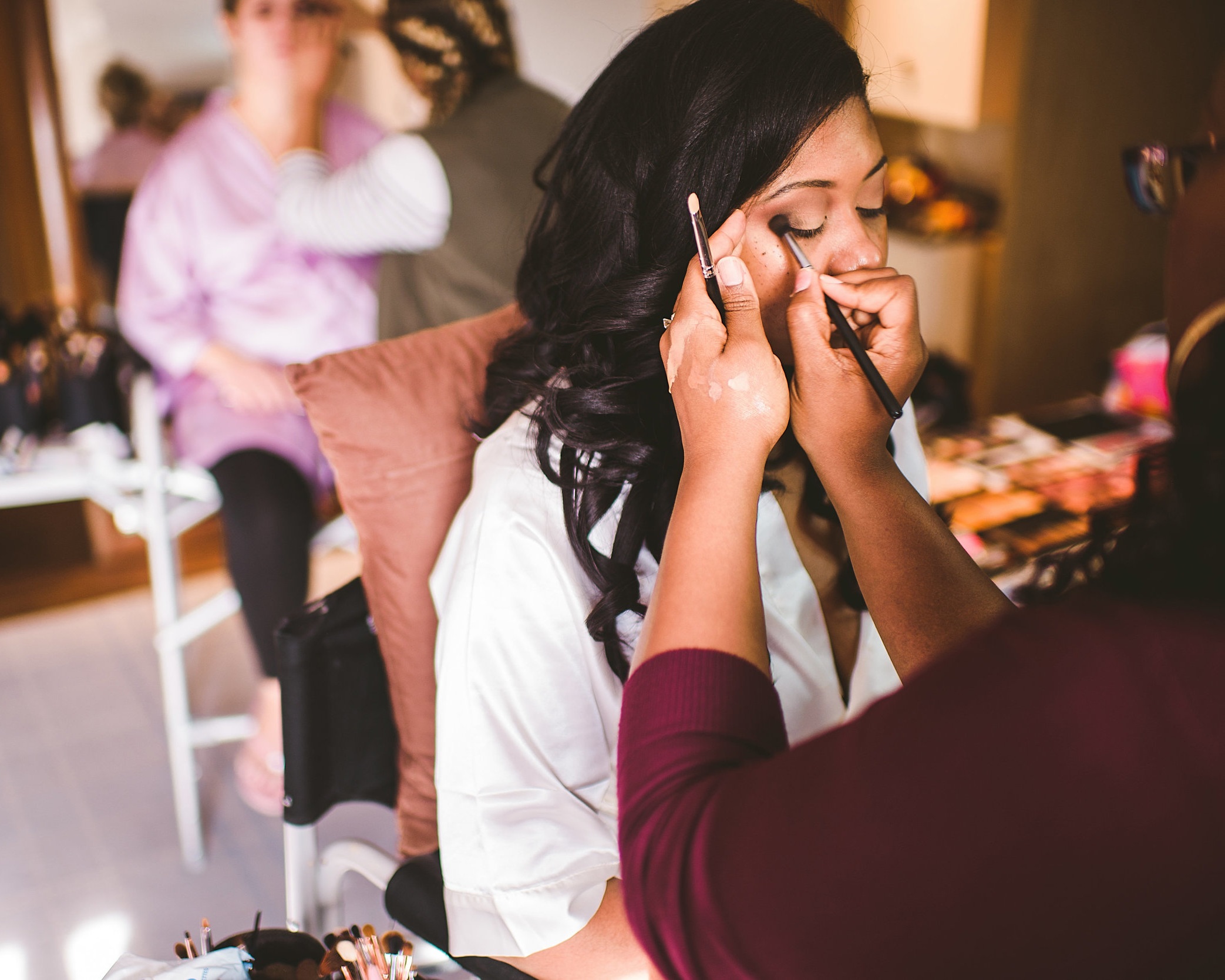 Becoming Bridal
6-Week Mentorship
So you have a passion for working with brides? Well, your passion without a profit is just a hobby. Are you ready to level up your bridal business? Are you new to bridal and need a solid business foundation and artistry skills to grow your business? Do you want to save time trying to figure out how to run and market your bridal business?
This group mentorship and online master course is all about the business of becoming a bridal makeup artist. Learn from Shauné personally to grow your bridal business and create the best bridal experience for your clients.
$997 Special rebrand launch price • Fall Cycle begins Sept 17, 2019
Want to see if this would be a good fit for you? Schedule a Discovery Call to find out!
"I wanted something different for my bridal makeup business. This program stretched me outside of my comfort zone. This program will help take your bridal business to the next level."

Toni Fuqua
5 SECRETS TO BUILD YOUR BEAUTY BUSINESS
(Live webinar) DATE TBD
You need a strong foundation when building your beauty business. Let's be honest, business is hard. It can feel like a rat race, an uphill battle at times. You will feel frustration and sometimes defeat. But if you put in the work, keep a positive mindset and implement these secrets (I wish I had known them in the beginning) you will find business success.
Special rebrand launch price $297
GET BOOKED!
(WIN THE BID ALL THE WAY TO THE BANK)
Live webinar July 17 or July 31
Eeeeverybody is a makeup artist, right? There are a lot of good choices when it comes to hiring a beauty professional. But don't just be a good choice. Be the BEST choice. Stand out from the crowd and competition in how you present your offer and win the bid all the way to the bank! Learn my formula for a winning proposal, see real examples of my winning bids and learn how to negotiate a higher rate.
Special rebrand launch price $297
Laser Coaching Session
A 1-hour session where we will work on one specific issue that is getting in your way and impeding your progress.
$150
VIP Day
During your VIP day, our focus is ALL on you and your beauty business. Receive personalized attention, one-on-one coaching, business strategies and resources essential to your brand.
Special rebrand launch price $997
Private Instruction and Lessons
If you're a makeup artist wanting to take your skills to the next level or a working professional looking to enhance your makeup for the office, contact me for more information on my private or small group classes.
coming soon
Learn to do your makeup with RCRM Video Tutorials!